About Starfish Art
It Actually Started At Age 5…
Pamela Breece grew up in all-American Annapolis, By age five, Pamela was designing and selling stationery under the name "Starfish Art" to her charitable neighbors. Pamela painted her way through adolescence and college, applying her colorful designs to everything from store signs to flower pots and mailboxes. After college, she moved to Arizona to obtain an MBA and join the ranks of corporate America, all the while dreaming about becoming a full-time artist.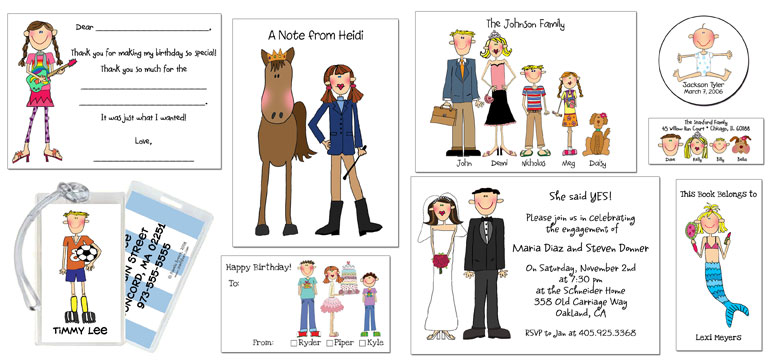 At the 2001 National Stationery Show in New York City, Pamela debuted her art with an inaugural line of greeting cards and stationery products. And so it happened that 25 years after her first stationery sale, Pamela re-entered the greeting card industry and orchestrated the re-birth of "Starfish Art." Starfish took off running and hasn't slowed down since–well over a quarter million Starfish Art cards were sold in one recent year.
Pamela moved into a cottage-style home in the historic district of Phoenix, an area that is reminiscent of her East Coast roots and the source of her childhood inspirations. Her cottage is filled with the beachy air of seashells, distressed furniture and creaky wood floors. The home's carriage house was lovingly converted into her personal workspace, and Pamela bounces back and forth between this location and that of Starfish Art's main office and production studio. This cozy yet state-of-the-art studio space is also a renovated historic property in downtown Phoenix. It is in this wonderland that Pam continues to create the art that puts smiles on thousands of faces every day. Her love of furnishings prompted her to launch The Starfish Home, a home decor company, in 2010.
In Albums and Online
Starfish Art is available as a single affordable album, and as a part of our customized Online Storefronts.
Becoming a Dealer
For more information on becoming a Starfish Art dealer, contact us.